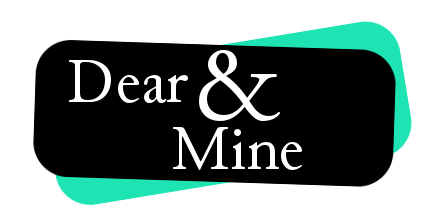 Dear & Mine
A downloadable visual novel for Windows and macOS
Kim left his small town behind to break into the art world.
Two years later, tired of juggling between part-time jobs and the hopeless quest for recognition, he's resigned himself to give up and "go back to that hellhole". He has one last month of rent paid and managed to find a part-time job at a gallery.
Little does he know that that gallery will be a catalyst for a huge change in his life.

Please check out this devlog entry about the release of the full game!

Our MC, a disillusioned snarky ass. He can do a pumpkin spice latte blindfolded, that's how much barista experience he gained, but he still hasn't found real possibilities for his photography. He does graphic design jobs on commission to gain a little bit of extra money, since Bakersfield is expensive. Has known Shane for quite a while, since she models for him.


The one who actually sets the things in motion, a fun sized handful who models for bondage photo shoots. She's sad to hear that Kim plans to move out, so she decides to use her connections to find a way for him to stay. Recently graduated from a fashion program, she gets really excited about Deleuze--something that Ayumu, a friend from school, can't really understand.


He attended so many classes with Shane that the two became friends. He's the weird art kid of the family and he's interning at a shoemaker's workshop to gain some experience in leather designing and recycling. The shoemaker happens to be in the same mall Kim's gallery is located. He's friendly but very quiet, and he shares a small secret with Marco...


He came to the US after getting his degree in energy engineering. He started working at his cousin's restaurant hoping to soon find a job more suited to his studies, but he hasn't been successful. The restaurant is close to the mall, so he often chats with Ayumu while tending the bar. The two met at night, at his second workplace--he's much requested for his beaming smile and outgoing personality.


Just like Kim, he fled his hometown the week after graduation to pursue his dreams. In his case, it's to make a living out of his e-sport tournaments prizes, with a part time job on the side. He's lucky he didn't delete Kim's number after they broke up, so he can crash at his place. Acts impulsive to overcompensate his overthinking tendencies.


A lecturer in the Arts department of the local college and owner of a small gallery. She noticed Kim's works and decided to feature them in the newest exhibit, and when he mentioned he left his job, she offered him to tend to the gallery while she teaches a summer course. She tries to be positive and encouraging, but jobs are hard to find, living is expensive and she can help only to a point. Values independence above all.
---
Made in Tyranobuilder, this visual novel started as Yaoi Jam sequel to my other project, S&B, and has become much bigger now!
This demo features:
- Common route of the game, about 40 minutes long, and 1 CG!
- Hipsters

- Gallery with sneak peeks of the upcoming CGs
Warnings: discussion and exploration of BDSM (nothing extremely graphic), dealing with trauma, bad words. Will contain in the future: smexy times, discussion of sex work

---
The art is made by the amazingly talented Renmiou!

Install instructions
To open the game, start up the executable inside the folder! You can open the .rar file with WinRAR.

Note: to make the text faster in slow reader mode, click mid-animation! The whole sentence should pop up.
Additional note: apparently the 'auto text' and 'skip text' features have known issues for the engine I'm using. Consider saving the game before activating it, just to be sure!
Enjoy :)

Download