Sinking
Cheers!
For this week's update I want to share a lovely group shot I commissioned from Martina-G! Show her some love on dA~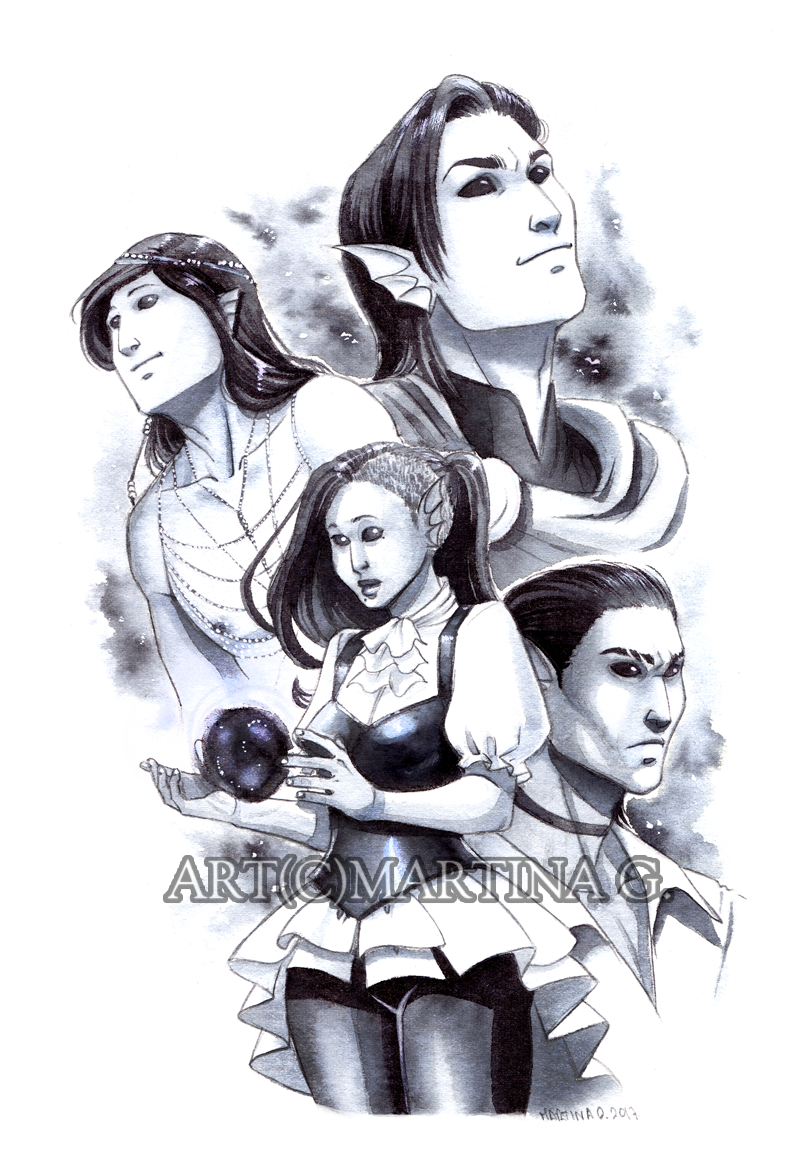 There's no Nell because I plan to commission an additional artwork with her and Lacie, but you can steal a glance at Jair, The Widower :D

Moving onto business: I'm interested in hearing about possible NSFW scenes during the routes. I already have ideas on how they might be since I have the routes drafted, but I'm not sure I should write them at all. Implementing them can also be done in different ways: extra patch, menu option, possibility to skip them at will... so that is fun to consider as well :)

For the survey I'm happy with an informal yay or nay to gauge interest! Vote here!